Want to be part of a company that's growing and thriving?
We implement and support ad delivery and programmatic systems that put state-of-the-art advertising technologies to work for our clients to achieve jaw-dropping results. From problem solving to launching new campaigns and finding new ways to keep our clients at the top of their game, there's never a dull moment at Adopstar. Best of all, we're a family, brought together by our love of marketing and technology. We succeed at what we do because of teamwork, passion and integrity.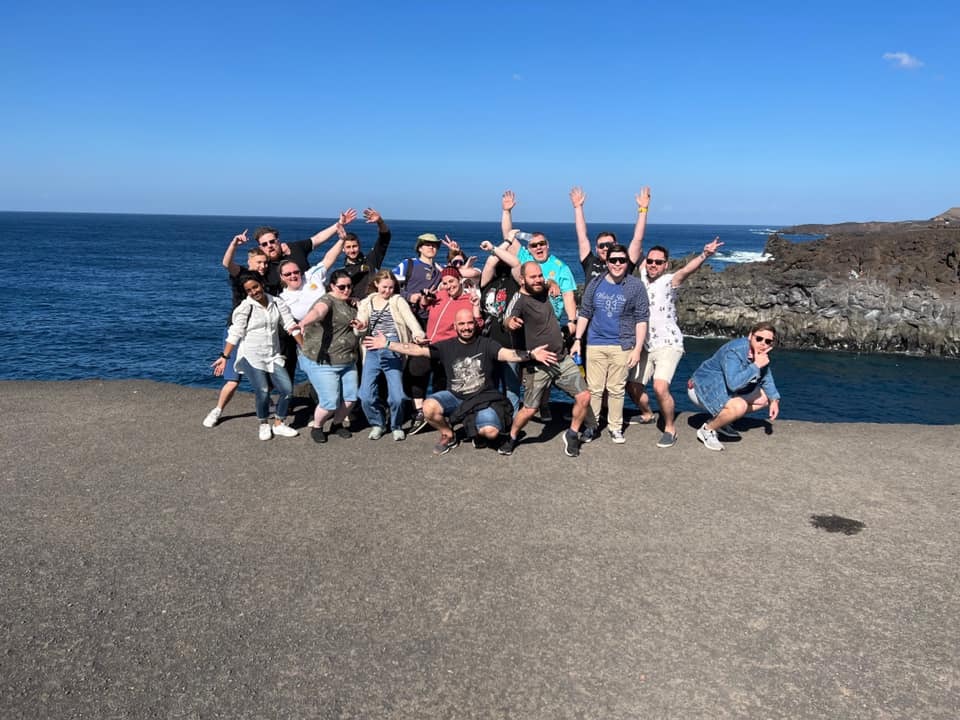 If the vibe at Adopstar had to be summed up in three words, the words we'd choose are "inspired", "energetic", and "passionate". We are a bunch of positive people who always see the glass as half full. We love the encouraging atmosphere that we foster and the ongoing and exponential growth that we have achieved. Most of all, we love the fact that we get to work with and create what we're passionate about – advertising and media.
We are a team of problem-solving, campaign-creating ad operations and marketing experts who eat, sleep and breathe digital innovation. Our mission is to help our clients stay ahead of their competitors in the ever-evolving advertising and marketing ecosystems. Since opening our doors in 2010, we have forged long-standing relationships with a long list of fantastic clients. Our mission is to keep ourselves on the cutting edge of all things digital so that we can devise strategies and campaigns that make a difference to our clients' bottom line.
Our team is a diverse bunch with interests in everything from gaming and photography to surfing and motorbikes. We have three things in common:
We love geeking out about marketing and advertising technologies.
We are dedicated to our work, while also being firm believers in work-life balance.
We don't believe in half measures. If we commit to a project, we're all in.
The values that mean everything to us
Straight talk
We believe in telling it like it is. While tact and sensitivity are of the utmost importance, we're not into rambling or being non-committal.
Teamwork
Every member of our team has one thing in common: knowledge that they can rely on their teammates to pull their weight and help them get the job done. At Adopstar, teamwork is a way of life.
Flexibility and growth
As the world of digital commerce and industry changes around us, we're evolving every day. We pride ourselves on being trailblazers and forward thinkers.
Accountability
Taking responsibility for our work comes as naturally as breathing if you're an Adopstar employee. When it's time to step up, we understand what needs to be done.
Giving back
Making a difference is the beating heart of all that we do. We ensure that we're a big part of our local community, which is why we've sponsored the new home and away kits for the Cullompton Rangers youth football team. We are also proud sponsors of Cullompton Rugby Club, having bought them new posts and flag protectors. To further show our support for our local sporting stars, we are the headline sponsor of "Adopstar presents Razzfest 2022". We also organise the annual Grand Western Canal Walk, Run & Festival (GWC10K) which raises vital funds for Young Lives Vs Cancer.
Introducing your new working environment
At Adopstar, we're all about flexibility. Once you're a fully-fledged member of our team, you'll have the flexibility to work from home for four days every week. Wednesdays are our in-office meeting days when you'll get to enjoy face-to-face time with your colleagues.
We are firm believers in working to live rather than living to work. That's why we offer flexible hours, allowing you to start your eight-hour day anytime between 8am and 10am. We genuinely care about our team. Our team has 13 mental health first aiders because we believe that talking can make all the difference
Adopstar calls the beautiful Devon town of Cullompton home. We love it for its peaceful surroundings, friendly people and the scenic countryside that we spend our weekends exploring.
Since we believe in balancing work and play, we have a chill-out room kitted out with large couches, pinball machines and other arcade games. You can spend your lunch breaks relaxing or indulging your competitive streak - whatever works for you. The chill-out room is also where our regular donut-catch-up chats take place.
The perks:
As much as we expect you to bring your A-game, we're a family who genuinely cares about each other. We offer you & your family an array of perks, including the following:
Length of Service bonus
Paid birthday holiday
Stupendous Christmas parties
Fun company paid events
Employee of the month
Flexible holiday policy
Training & personal development
Regular nerf gun wars
Giant Jenga
Free parking
Mental health first aid
Telephone & online GP
Mental & emotional support
Physio
Discounted cancer cover insurance
Discounted eye care
Discounted gym membership & virtual classes
Private Medical insurance covering dental & optical
Shopping savings
Money advice & debt help
Free lottery
Debt help
Private travel club & travel money
Online courses
Business skills courses
Management courses
First aid courses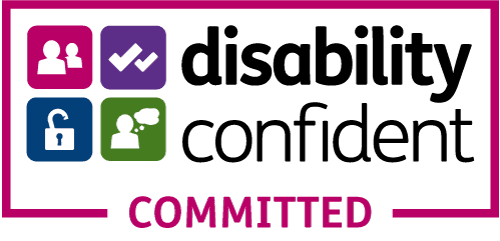 We are also a disability confident employer
As a Disability Confident Committed Employer we have committed to:
Ensure our recruitment process is inclusive and accessible
Communicating and promoting vacancies
Offering an interview to disabled people who meet the minimum criteria for the job
Anticipating and providing reasonable adjustments as required
Supporting any existing employee who acquires a disability or long term health condition, enabling them to stay in work
At least one activity that will make a difference for disabled people
Get in Touch
Leave your message and we'll get back to you shortly.